If you happen to be in Singapore at this point in time, March 10 - 13, 2011 ...Consider yourself as a lucky tourist. Try visit the IT Show 2011 at Suntec Singapore.
Schedule:
12oon to 9pm - Daily
Location:
Suntec Singapore - Levels 1, 2, 3, 4 & 6
Seagate booth is located at
Booth # 6381
Admission is FREE!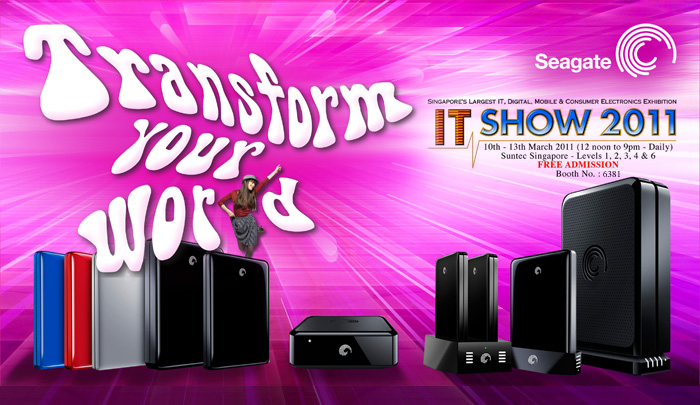 How to Get There?
Alight at Cityhall MRT Station and follow the sign "To Suntec"...it's a 15min walk from the City Hall MRT Station.